Take the guesswork out of WHAT TO TEACH your preschooler!
Stop spending hours on Pinterest and the internet searching for the right concepts to teach.
Say goodbye to being overwhelmed by the time consuming process of writing lesson plans.

Plan an entire year of preschool activities with little to no effort!
Covering some of the most popular themes, this bundle comes with 24 lessons per theme! These thematic units are literature-based, easy to prepare, and fun to implement.
DOWNLOAD YOUR PRESCHOOL UNITS BUNDLE TODAY!
Make learning fun with our preschool units bundle.The easy-to-follow lesson plans include activity modifications and adaptations to meet the needs of any learning style. You'll enjoy being able to:
Have a variety of themed hands-on activities!
Build vocabulary and early literacy skills with songs and games!
Get learners ready for school with printable pages!
Every theme contains hands-on activities and engaging printables with book recommendations, so that you can easily pair your favorite books with activities.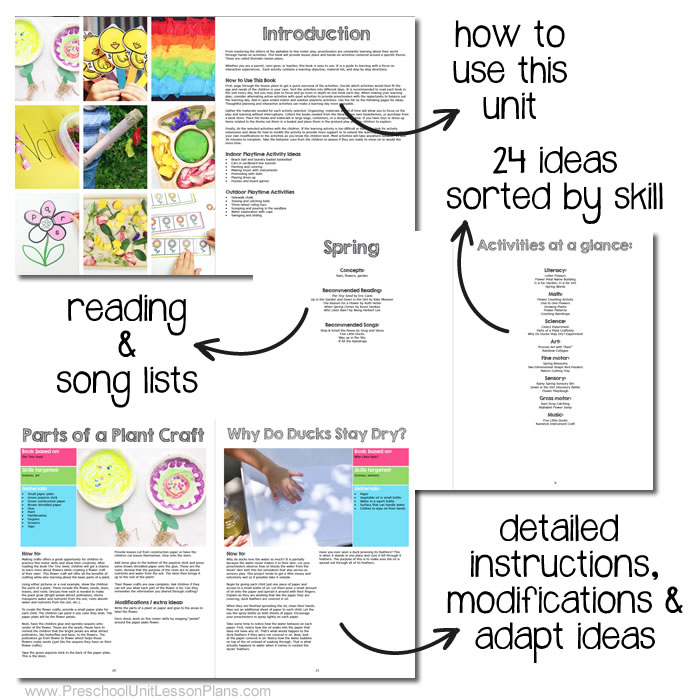 Themes & Concepts Included In This Bundle:
Fall: leaves, apples, pumpkins
Winter: Winter, snow, snowflakes
Spring: rain, flowers, garden
Summer: Summer, sun, watermelon, lemonade, picnic
Transportation: trains, cars, trucks, wheels, roads
Dinosaurs: dinosaurs, fossils, eggs
All About Me: self, home
Five Senses: sight, sound, taste, smell, feel
All Around the World: world, cultures
Colors: identification and words
Farm: farm animals, barns, tractors, crops
Space: sun, moon, stars
Construction: construction vehicles, tools, rocks
Habitats: animals, habitats
Bugs & Butterflies: butterflies, caterpillars, insects
Weather: rain, sun, wind
Animals: animals, night animals, animal body parts, grass
Ocean: ocean animals, reefs, water
Flowers & Trees: flowers, seeds, trees
Community Helpers: firefighter, mail carrier, doctor, teacher
Each lessons plan covers:
Literacy
Math
Science
Social Studies
Sensory Exploration
Arts & Crafts
And touches base with concept-building skills:
Counting
Pre-writing
Alphabet
Social and Emotional Well Being
Shapes
Measurement
Number Sense
Music
Gross-Motor
Fine-Motor
and much more!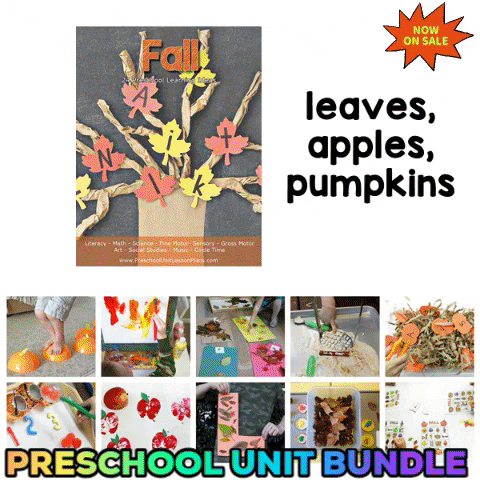 Getting Started is as easy as 1... 2... 3...!
DOWNLOAD YOUR PRESCHOOL UNITS BUNDLE TODAY!
Teaching a preschooler isn't always easy if you're trying to guide them beyond their natural flow of development. A lot of parents want their children mastering skills that come much later in childhood, and find themselves frustrated.
One quick Google search will pull up hundreds of ways to teach a preschooler matched with thousands of combinations to implement them. Quite frankly, it can be exhausting trying to piece together what to teach, how, and when.
That's why the Preschool Units were created! It will help you take the guesswork out of what to teach and how to teach it. Because let's be honest, children learn at different paces and through different styles.
GET STARTED WITH YOUR PRESCHOOL UNITS BUNDLE TODAY!
About the Authors:
Never before has a team of experienced classroom teachers and homeschoolers come together to create Preschool Lesson plans that will fit into any situation.

Whether you are a classroom teacher with years of experience, brand new in the classroom or teaching your own children at home, this is the perfect set of lesson plans for you!

Built for strong learners, special needs kids and every child in between, these lesson plans are easily differentiated for every need.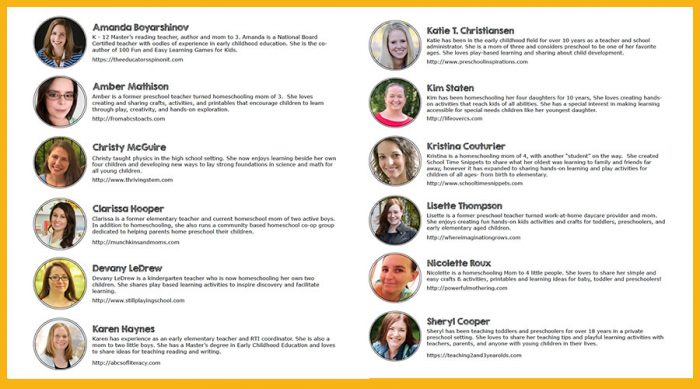 Don't miss out on these one-of-a-kind, engaging lesson plans! Try one theme today or save time and money by getting lesson plans for the whole year with this amazing bundle!
Frequently Asked Questions
How do you implement this- Weekly? Monthly?
The lesson plans are written as sets of themed activities rather than a day-by-day guide so the activities can fit into your schedule as needed. Each unit could be used for 1 to 3 weeks depending on how you use them and if you use the adaptations and extensions.
Can it be used with different ages in a group setting, like 3 year olds and 5 year olds?
Yes, you can definitely use these with children who are different ages. Each theme contains extensions and adaptations for children that are working at different levels in their preschool work. We have used these activities with multi-age groups, including a three year old, a four year old, and 2 five year olds at the same time.
I can't see anything in the "Look inside" feature on the site?
Click here to download a larger look inside sample.