What is Preschool Unit Lesson Plans?
It's themed lesson plans for preschool that focus on hands-on, multi-sensory, low-prep activities. Each of the 20 themes contains 20+ activities designed to help you reach all the skills for your preschoolers throughout the year. We've done the activity planning so you don't have to!

Designed by 12 experienced teachers and homeschoolers Preschool Unit Lesson Plans provides direction for adapting all the activities for different learners. Whether you need ideas to make an activity for a strong learner or a special learner, these preschool lesson plans cover it all!
Take a look at the Preschool themes that are included in the bundle: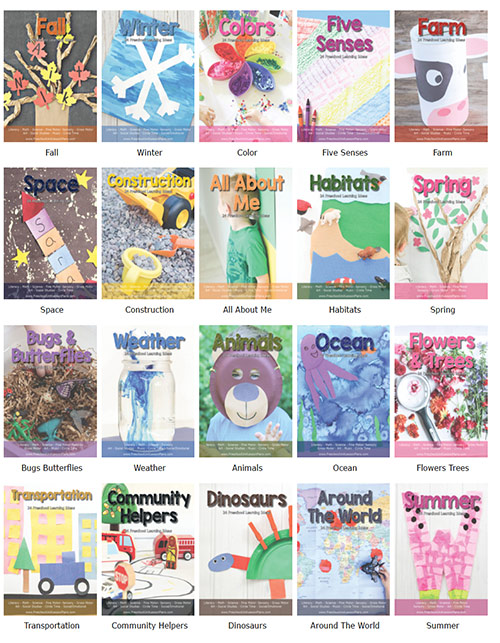 Fall
Winter
Spring
Summer
Transportation
Dinosaurs
All About Me
Five Senses
All Around the World
Colors
Farm
Space
Construction
Habitats
Bugs & Butterflies
Weather
Animals
Ocean
Flowers & Trees
Community Helpers
Here's a look at the skills covered in the lesson plans:
Counting
Pre-writing
Alphabet
Social and Emotional Well Being
Shapes
Measurement
Number Sense
Music
Gross-Motor
Fine-Motor
and much more!
What you will find inside:
Every theme contains hands-on activities and engaging printables with book recommendations, so that you can easily pair your favorite books with activities.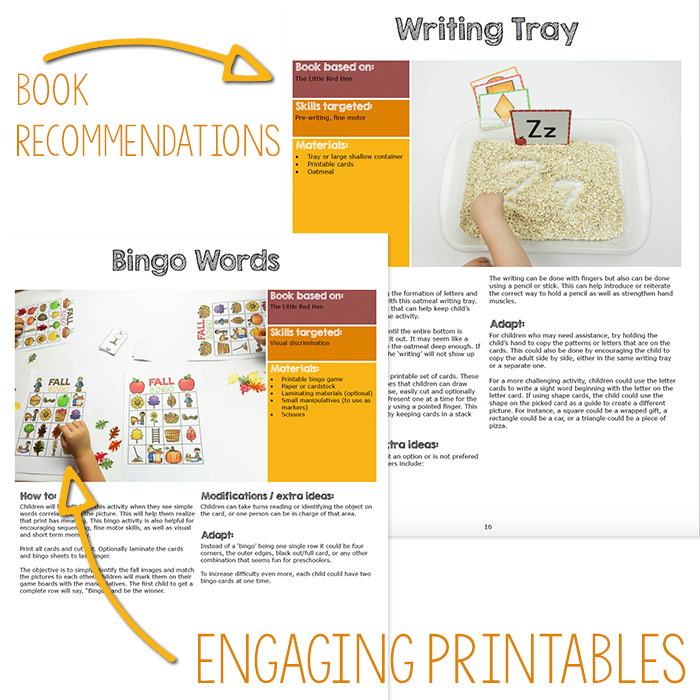 The included printables offer additional ways to work your learners!
Take a look at a sample of the activities included in the Fall Theme: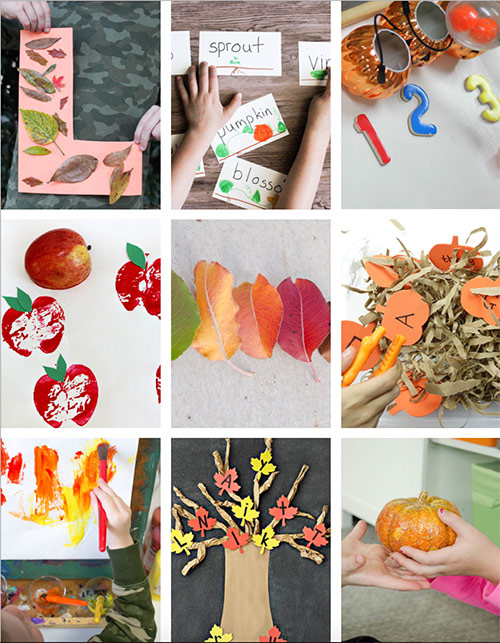 Make Theme Planning Easy!
Easy to read instructions make planning easy. Every activities contains a supply list and ideas for adapting the activities for different learners. Take the guesswork out of planning!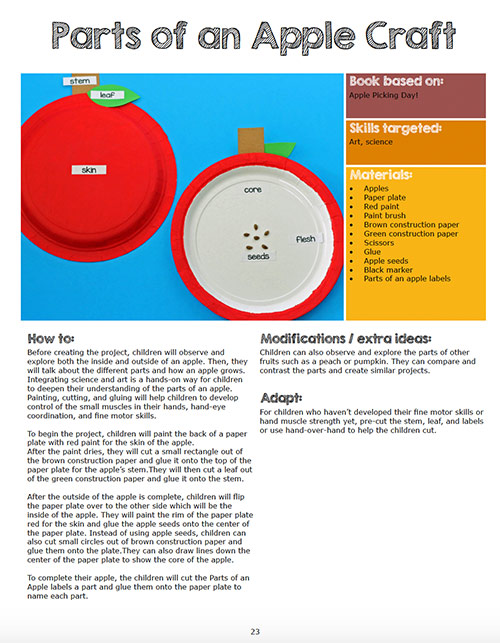 Every theme contains an introduction, recommending reading list and recommended songs to round out your theme.

The Table of Contents sorts the activities according to topic or skills covered to help you plan your days!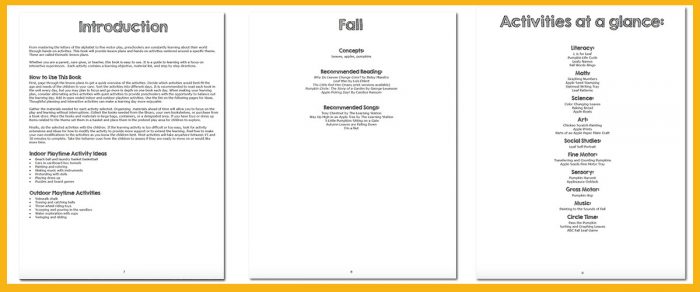 About the Authors:
Never before has a team of experienced classroom teachers and homeschoolers come together to create Preschool Lesson plans that will fit into any situation.

Whether you are a classroom teacher with years of experience, brand new in the classroom or teaching your own children at home, this is the perfect set of lesson plans for you!

Built for strong learners, special needs kids and every child in between, these lesson plans are easily differentiated for every need.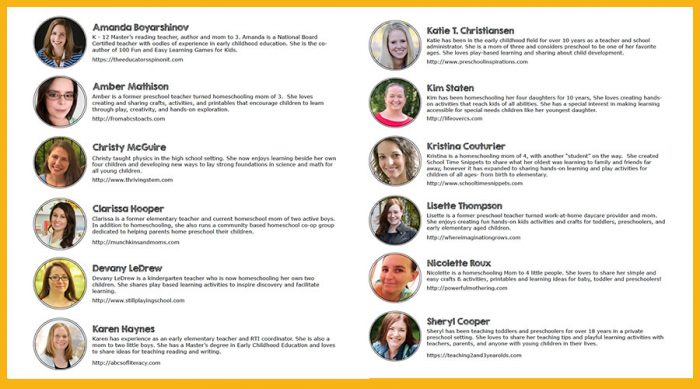 Don't miss out on these one-of-a-kind, engaging lesson plans! Try one theme today or save time and money by getting lesson plans for the whole year with this amazing bundle!
This is a DIGITAL DOWNLOAD product
Add to Cart Remove from Cart $199.00 $129.35
You Save: $69.65 (35%)